Production location: Southern Italy
Ingredients: Whet durum flour, water
Type: Spaghetti
Size: 500g
Packaging: Paper recyclable bag
Every bite of AMATO spaghetti is a deep trip to the authentic pasta masters and the best selection of wheat durum grains and the flavours of the past.
From high quality grain and the water source where the company is nearby established , this spaghetti are the product of bronze drawn, slow dry in low temperature exaclty how the tradition wants.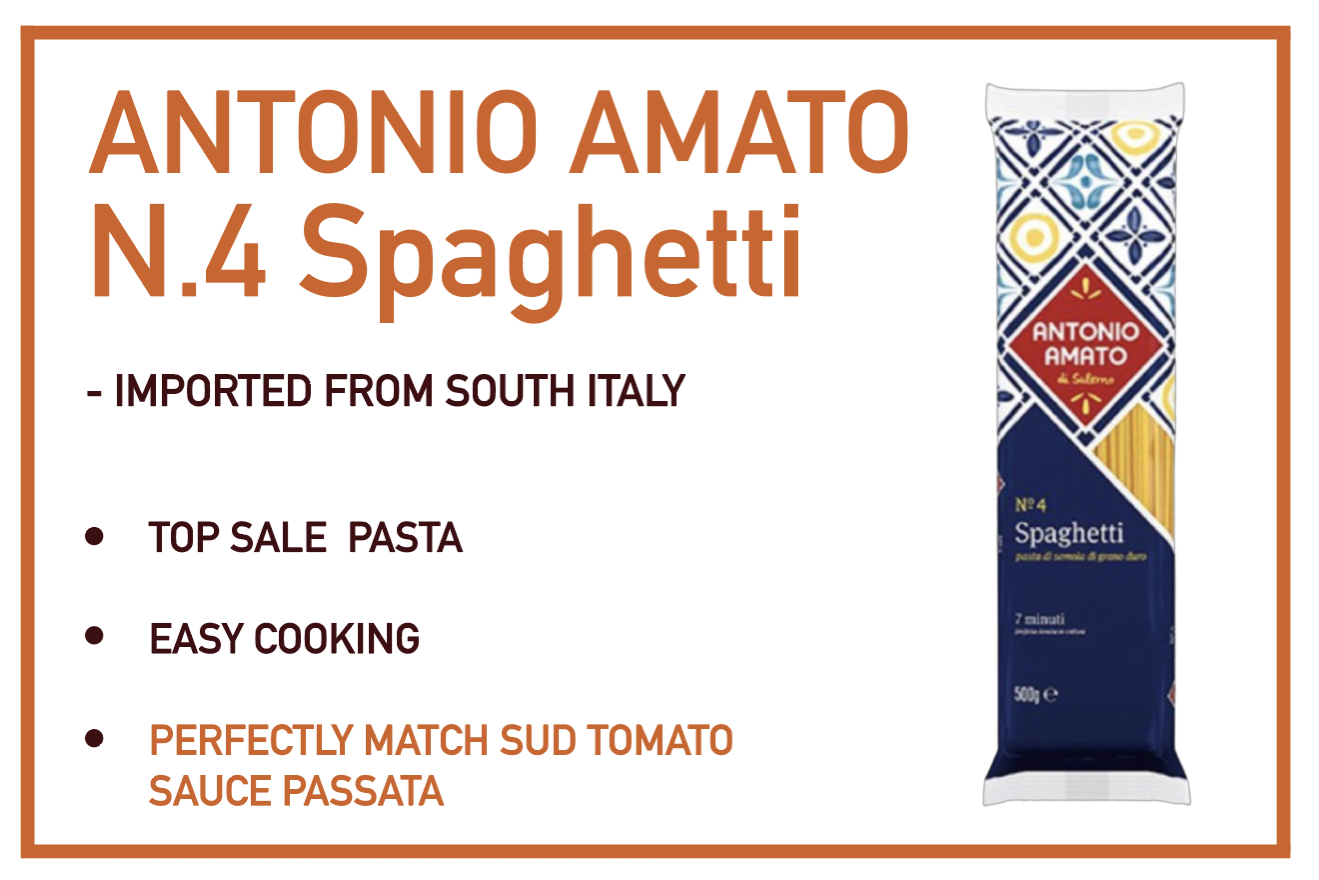 USAGE
Spaghetti are clearly the most iconic pasta shape in the world and is what makes Italy very close to China,Taiwan, Japan.
The perfect way to cook it is :
1- mesure 80g a person
2- boil the water ( the best is using a BIG POT FROM of 6l of water)
3- once the water reach the boiling point trow a punch of salt ( 10g every 1000ml of water)
4- drawn the spaghetti in and stir sometimes in order to prevent the noodles to stick on the pot or to each other
5- Strain the pasta after 7min. for AL DENTE TEXTURE or 8min for full cook.
6- Strain the pasta direct into your favourite sauce and toss it for a minute. THE BEST IS TOSS IT INTO OUR PASTA SAUCE AND TOP IT WITH OUR GREAT EXTRA VIRGIN OLIVE OIL
STORAGE
Once open seal and store in cool and dry place.
---
SUD SPAGHETTI N.6 (VEGAN)